The Vanderbilt Learning Center
Growing, Caring and Sharing
Jumnp to -
We believe that young children develop their abilities best in a warm, caring and loving atmosphere. We believe that each child differs from all other children in many respects, and each age has its own special needs and characteristics.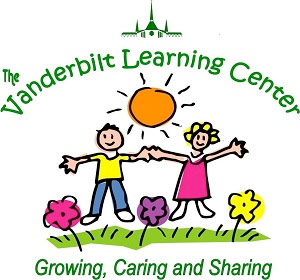 Stages of development follow one another in an orderly progression, but this progression moves forward at different rates for different children.
Vanderbilt Presbyterian Childcare & Learning Center allows for the individuality of each child in order to build positive attitudes toward self, others and learning. We strive to provide an enriching program in a Christian setting to all children, regardless of race, religion, creed or national origin.
Your child's physical, emotional, intellectual, and social well-being is utmost importance to us.
---
Programs
Programs for the two and three year olds are for two, three, or five days.
Our four year old program is a five day a week program.
Kindergarten hours are from 8am to 1pm five days a week.
We follow the Collier County Public School's calendar, start date, end date and times. Children must be either 2, 3, 4 or 5 years of age prior to September 1st of the year for the class they are enrolling in. Preschool hours are from 8:30am to 12:30pm Monday thru Friday. We also have afternoon care, for an additional fee, until 4:30pm daily. Early drop off is available after 7:30am. For either of these programs, you must sign up at registration as there are a limited number of spaces available. For more information, please read our handbook under VLC Forms.
License # C20CO6647
---
---
Newsletter
---
Resources
---
Contact
Jennifer Crossan,  Director
239-594-9557 (Direct Line)
[email protected]
1225 Piper Blvd.
Naples, FL 34110