"I swore never to be silent whenever and wherever human beings endure suffering and humiliation. We must always take sides. Neutrality helps the oppressor, never the victim." -Elie Wiesel
Our Purpose, Social Justice
The Social Justice Ministry 's purpose is to research, investigate and interpret social justice issues and concerns for our congregation. These issues and concerns may be of local, national or global significance and relate to a wide range of moral and ethical questions and circumstances. The Social Ministry Team will provide the congregation with relevant and timely information, as well as suggest a course of action to consider when confronting social injustice.
Some current issues of concern…
Homelessness in Our Community
It should be no surprise that "Affordable Housing" is a major social concern in the Naples community. So homelessness continues to be a significant problem right in our backyard.
The latest "Point in Time Study" study (2018) revealed that there were about 1,000 homeless kids in Collier County, a sizable increase from the previous year precipitated largely by Hurricane Irma. Further complicating the homeless picture is an increasing elderly population at risk of homelessness because their incomes can't keep up with their rising housing costs.
Promoting awareness of this problem continues to be the primary aim of the Social Justice team. To help in this regard, we sponsored a terrific concert put on by our fabulous Music Director, Jim Cochran. Over 400 people attended and we raised $5,000 to support the work of the Hunger and Homeless Coalition of Collier County.
In 2018
1,215 homeless
students enrolled in our Collier County schools.
---
Hunger & Homeless Coalition
20/20 Vision Statement: Housing and coordinated systems of resources will be available to and accessible by adults, families, youth, and children for preventing and ending homelessness in Collier County by 2020.
---
Fair Treatment and Fair Wages for Farmworkers
---
The Coalition of Immokalee Workers (CIW) is a worker-based human rights organization. Currently nationally and internationally recognized, CIW is a leader in the movement to end human trafficking through its work to combat modern-day slavery and other abuses committed on agricultural field workers. CIW's Campaign for Fair Food led to a penny- per- pound bonus being paid to the workers from participating tomato growers, along with an agreement from many retail purchasers to purchase tomatoes only from those growers. Equipped with a Fair Food Agreement, workers are now able to work in a humane environment and receive a living wage.
 Check out CIW's Website: http://ciw-online.org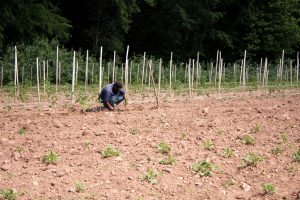 Gay and Lesbian Human Rights and Acceptance
---
OUR VISION STATEMENT CALLS US TO BE…."so inviting, welcoming and inclusive" as a congregation.
"I'm Gay"……………..Feel your initial response to a person announcing he/she is gay/lesbian. Now, consider your response if this person is your beloved son/daughter, grandchild, spouse or close friend. How do you respond? How do you relate? How can you understand what they/you are feeling and the worries for the future? How do you relate to their significant other, their children with either two moms or two dads? In our current culture, homosexuality is a political, social and often religious issue. So where and how does the family get their support so they can continue to cherish their loved one.
In Naples, PFLAG promotes the health and well-being of gay, lesbian, bisexual, and transgender persons, their families and friends through: support to cope with an adverse society, education to enlighten an ill-informed public, and advocacy to end discrimination and secure equal civil rights. PFLAG provides opportunity for dialogue about sexual orientation and gender identity, and acts to create a society that is healthy and respectful of human diversity. Checkout PFLAG's website: http://community.pflag.org/Page.aspx?pid=194&srcid=-2
VPC actively supports PFLAG's aims and purposes; in fact, we hosted their 4th Annual Interfaith Convocation in 2011. We support efforts to insure that this population is unconditionally welcomed at VPC and do not suffer from any form of discrimination due to their sexual orientation.
Gun Violence
---
A CALL TO ACTION BY THE GENERAL ASSEMBLY OF PC USA IN 2010 :
"Encourage the church at every level—from individual member to congregation, presbytery, synod, and national church—to become informed and active in preventing gun violence" and urging that the church to take responsibility to build public awareness of gun violence and the epidemic of preventable gun-related deaths"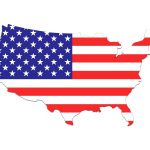 Some Facts: 
Last year, over 38,000 people are killed by firearms including homicides, suicides and accidents. This number is more than half of the number killed in the Vietnam War over 20 years. 
Gun violence impacts all communities and intersects issues of mental health, domestic violence, cycles of poverty, criminal justice reform, mass shootings and terrorism.  
The country remains divided about how best to balance competing interests in order to reduce firearm-related deaths. Our communities, elected officials and advocacy groups battle over their competing viewpoints with little progress on solving the problem. The gun debate is representative of the deeper divisions in society.
Developing a Strategy and Action Plan to Deal With Gun Violence
1. Convene a small group of VPC leaders from representative ministries and key stakeholders with different perspectives to engage in respectful discussion of the facts and evidence — to identify policy measures and other actions that we can agree on which will meaningfully contribute to reduced gun violence. Discuss ways to engage the youth of the church in our efforts to educate and take positive steps to reduce gun violence. Consider how best to engage the Session in determining what the policy implications are for pursuing this social concern and how best to secure support for sponsoring interfaith events at VPC to promote public awareness of the gun violence problem and possible remedies.
2. Identify leaders among selected non profits in the community to determine their interest in learning about this problem and whether they would help us promote public awareness and develop a political action plan to bring about desirable change.
3. Identify clergy and congregations in the faith community who might join us in leading a community based awareness program as well as engaging our political representatives to take remedial action.
4. Continue to identify and meet with members of local community organizations like the Community Foundation, including young people who organized the "March for Our Lives", as well those who have different points of view concerning gun restrictions. Convene a small group of leaders and key stakeholders with different perspectives to engage in respectful debate – supported by facts and evidence — to identify policy measures and other actions that we can agree on which will meaningfully contribute to reduced gun violence.
5. Investigate developing a theologically based seminar that focuses on the role of religion and the tenets of various faiths with regard to preventing "Violence". As Christians, what should be our role in specifically addressing gun violence.
6. Once the small group of community thought leaders have aligned on a package of reforms, we will engage a broader set of community members and elected officials to discuss the issue as well as the groups proposal – e.g. through media outreach, town halls, presentations, editorial commentary etc. Throughout the process we will engage with our elected officials, candidates for office and other communities to build support for these reforms.
These are only a sample of some of the issues the Social Justice Team is concerned with. If anyone has an issue for us to consider, please let us know. Better yet, join our team and "walk the talk". We meet on the second Tuesday of each month at 5:30 pm.